[PODCAST] How to Make Money from Digital Marketing
JSB Talks Digital Podcast #87
JSB Talks Digital is a weekly digital marketing and social media podcast hosted by author, strategist, consultant, speaker and trainer Joanne Sweeney-Burke. Each Friday Joanne shares her digital marketing and social media insights from her work as CEO of Digital Training Institute. 
In this episode #87, I discuss making money from digital marketing.
Coming up in today's show:
In Social Media News:

Facebook bans crypto currency ads
Google Chrome will soon mark all unencrypted pages as not secure  
Snapchat introduces Bitmoji deluxe

I interview Lorcan Kinsella of Brand Nova Digital
Shoutouts: Three web marketing tips from the pros
Ask JSB
In JSB's column: Get established on Google, show up on Facebook – why your digital marketing priorities need to be different for search and social
Find out what social media tool saved my working week
Listen now:
LISTEN: How to Make Money from Digital Marketing | Featuring @Lorcankinsella - Founder & CEO of @brand_nova #JSBTalksDigital #Podcast
Click To Tweet
Social Media News
Facebook bans crypto currency ads
Facebook has banned crypto currency ads and in a blog post has explained why. The move is an intentional brush-stroke to curb deceptive marketing.
Rob Leathern, Product Management Director at Facebook says:
"Two of our core advertising principles outline our belief that ads should be safe, and that we build for people first. Misleading or deceptive ads have no place on Facebook.

We've created a new policy that prohibits ads that promote financial products and services that are frequently associated with misleading or deceptive promotional practices, such as binary options, initial coin offerings and cryptocurrency."
Source: Facebook
Facebook say the decision isn't permanent and that it will revisit the rules when it's gotten better at detecting and removing bad ads.
*****************
Google Chrome will soon mark all unencrypted pages as not secure
Google's forthcoming launch of Chrome 68 browser in July will flag every site that doesn't use HTTPS encryption as not secure.
This signal will be highlighted prominently in its URL bar.
Google promotes the use of HTTPS to help keep your browsing data safe from anybody who may be spying on your web traffic while it's moving between your browser and a server.
Source: TechCrunch
So, from July every HTTP site will be flagged as 'not secure,' whether it includes input fields or not.
*****************
Snapchat introduces Bitmoji deluxe
Are you as excited as me about the new Bitmoji deluxe range from Snapchat? You know I love to have fun with Jomoji over on the social network. But now you and I can get more creative with our social alter egos! 
In a blog post Snap Inc. said:
"We've tried to create a new Bitmoji style that will help our community create Bitmojis that feel even more personal! In the future, we'll continue updating Bitmoji Deluxe in an effort to help make each Bitmoji feel even more unique."
To update your Bitmoji, go to Settings in the Bitmoji app, and then choose "Change Avatar Style" to get started.
Don't worry though — if you love your Bitmoji in its current style, Bitmoji "Classic" and Bitstrips styles will still be available.
Add me on Snapchat, I'm jsbsnaps, to see the all-new Jomoji!
Interview with Lorcan Kinsella
In this episode, I interview Lorcan Kinsella of Brand Nova Digital.
Founder and CEO Lorcan has worked with some of the biggest names in information marketing while working with the Launchmen.
Over the past 8 years, he has trained over 2,500 professionals through custom trainings for leading brands, the commercial radio sector and agencies and has first-hand knowledge of the challenges facing many businesses in digital marketing.
Lorcan lectures in Digital Marketing with several institutions including the Dublin Business School, Griffith College, Digital Marketing Institute and other corporate training organisations.
We caught up recently in Dublin and discussed some of the successes and failures in digital marketing strategy and approach.
Find out more about Lorcan:
PODCAST:@Lorcankinsella on the successes and failures in #DigitalMarketing strategy and approach | #JSBTalksDigital
Click To Tweet
Listen to my interview with Lorcan:
My favourite quote from our chat:
Shout-Outs: 3 Web Marketing Tips from the Pros
In this part of the show I give shout-outs to individuals, organisations or brands that are remarkable online and worth talking about.
In this episode, I'm sharing three web marketing tips from the pros.
Three #WebMarketingTips from the Pros | #JSBTalksDigital #Podcast
Click To Tweet
1. Claim your assets
Claim your assets says Julien Brandt, Owner & CEO, Organik SEO.
If you own and operate a local business be sure to claim and verify your search engine directory management pages like Google My Business and Bing places for business.
By verifying and editing your business information, you can both help customers find you and tell them the story of your business through directories and reviews on platforms like Yelp, Citysearch, Yellowpages, and more.
Simply use a tool like Moz Local to create, maintain, and push hundreds of business directory listings to the major data aggregators to improve SEO and your overall online presence.
*****************
2. Blogging for SEO
Mindvalley has been able to acquire over 1.3 million subscribers, and 200,000 paying students just through its blog content — that's the power of blogging for SEO.
Vishen Lakhiani, the founder, and CEO of Mindvalley wrote about how he built his company to $15 million a year with zero loans and angel money.
He claims that their success is down to using the user experience honeycomb model.
*****************
3. Site Speed, Neil Patel
Remove anything that slows does your website speed says, Neil Patel. He describes a slow loading website as the "kiss of death."
Page speed is vital, both to users and to search engines. According to eConsultancy, "40% of people abandon a website that takes more than 3 seconds to load."
Google announced recently that starting in July 2018, page speed will be a ranking factor for mobile searches.
40% of people abandon a website that takes more than 3 seconds to load (via @econsultancy) | #JSBTalksDigital #Podcast
Click To Tweet
Ask JSB
In this part of the show I bring the voice of my listeners onto the podcast.
In this week's Ask JSB, Trish asks:
"How can I generate warm leads from my website?"
My answer:
Well Trish, the first thing you can do to dramatically improve your conversion rates is add some sort of Lead Magnet to your website.
Offer something for free in exchange for name and an email address. Remember: prospects and customers are much more protective of their email information than ever before, so you need to give an incentive.
You should also respect data protection law and set up two-step authentication when collecting emails. You should also only use the information it was intended for and send your subscribers relevant and valuable content.
Discover how to generate warm leads from your website | #JSBTalksDigital #Podcast #AskJSB
Click To Tweet
Don't forget if you have a burning social media or digital marketing question, simply click on digitaltraininginstitute.ie/askjsb and leave me a voicemail. You can also send me your question on any of our social networks.
JSB's Column: Get established on Google, show up on Facebook – why your digital marketing priorities need to be different for search and social
In this column, I want to clear up the long running debate of website versus Facebook marketing. I know you may have a different opinion than me on this topic, that's ok. Many people hang their online marketing strategy off the coat-tails of Facebook, but in my view, it's a dangerous approach.
Let me just say that of course every business is different, but I would not, in any sector invest 100% of my business on Facebook (which you don't own).
So, I'm going to set out my reasons why you should get established on Google first before showing up on Facebook. 
Surfaces stories could have far-reaching effects on publishers. Last year, for example, the social media company tweaked its algorithm to prioritize posts from friends and family over publishers.
Facebook's "Instant Articles" feature, where the service hosted some publishers' content directly but promised to send more readers to the original site as well, has declined in importance.
There's been a broad move toward publishing video directly on Facebook, which could affect how many links to web stories publishers put on their Facebook pages. Any algorithms on Facebook that prioritize native video over text links could have an effect, too.
Google's AMP — accelerated mobile pages — feature, which also hosts publishers' content directly on Google's servers, has become more important. AMP stories — typically from news publishers — are surfaced at the top of mobile search results as "Top Stories," which drives clicks.
Google research proves that search is a dominant digital marketing tactic. Most searches relate to people checking open hours, product or service information, business location and directions. Online reviews also influence purchasing decisions with 88 percent trusting these reviews as much as personal recommendations. Other studies point to searcher demand for special offers.
So my advice is to get seen on Google and show up on Facebook.
If you would like to hire JSB to help you develop your content marketing funnel as part of your overall digital marketing strategy then get in touch! Simply drop me an email to [email protected].
Get established on #Google, show up on #Facebook! Learn why your #DigitalMarketing priorities need to be different for search and social | #JSBTalksDigital
Click To Tweet
Social Media Tool of the Week: Submerge
The tool that saved my working week is Submerge on Mac.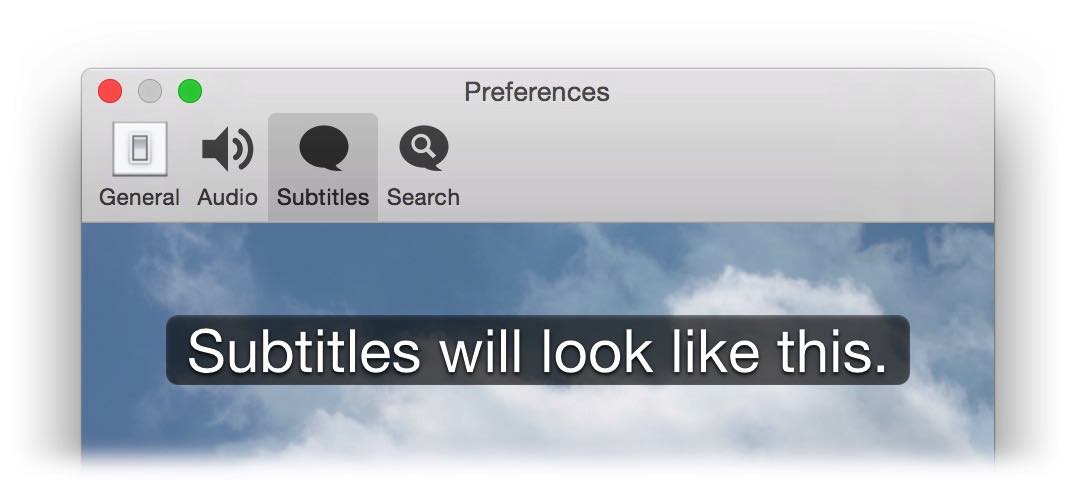 If you want to know how to add subtitles to video files on your Mac, Submerge will save your working week.
Submerge can easily create hard-coded subtitles merging your file with your video to create a new file that is suited for upload to third party platforms, such as social networks. It supports almost all text-based subtitle formats and you can export your video for the most common devices with just one click.
It also has a full screen player built-in, so you can watch the subtitled video directly within Submerge.
You can download Submerge from the iTunes store for €20.99
I love feedback
I'd love to know what you think about this episode. So please get in touch by commenting below or tweet me @tweetsbyJSB or send me a snap to @jsbsnaps.
Listen: JSB Talks Digital Episode #87
I would like to thank Eoghan Murphy aka The Galway Gamer for producing my podcast series and to Flirt FM on the campus of NUI, Galway where I am based for the use of their studio.