[PODCAST] GDPR, Privacy and Prosecutions | A Journalist's Perspective
JSB Talks Digital Podcast #93
JSB Talks Digital is a weekly digital marketing and social media podcast hosted by author, strategist, consultant, speaker and trainer Joanne Sweeney-Burke. Each Friday Joanne shares her digital marketing and social media insights from her work as CEO of Digital Training Institute. 
In this episode #93, I talk GDPR, privacy and prosecutions.
Coming up in today's show:
In Social Media News

Facebook rolls out new options for Facebook and Instagram Stories
Apple announces new privacy changes ahead of GDPR
Instagram allows active links to other bios and hashtags in bios

I interview Brussels-based Irish journalist Jennifer Baker about GDPR and what the Brussels bubble is saying
Shoutouts: Three privacy enhancing tools you might want to check out
Ask JSB
In JSB's column, the big privacy debate  
Find out what social media tool saved my working week
LISTEN: GDPR, Privacy and Prosecutions | A Journalist's Perspective #JSBTalksDigital #Podcast
Click To Tweet
Listen now:
Social Media News
Facebook rolls out new options for Facebook and Instagram Stories
Have you spotted the new Stories' features on Facebook and Instagram?
Beady-eyed bloggers, Facebook's added in new sticker options which enable you to add in weather and location, but also to tag friends using the 'Name' sticker.
New? Facebook Stories now has stickers for local weather conditions and @-name mentions of friends in Story

PS. I can see Poll stickers are coming soon but hidden/not activated yet pic.twitter.com/HiUz2tshD2

— Matt Navarra (@MattNavarra) March 29, 2018
According to The Next Web's Matt Navarra, Facebook's also looking to add in Instagram Stories-like polls for Facebook Stories soon, which will be another functional update to consider.
On Instagram, user Jack Appleby has reported that Instagram Stories mentions are now showing up in user notifications, adding to the exposure potential of the in-stories tagging option.
Instagram Story mentions now appear in your notifications, not just DMS. pic.twitter.com/znOwDLkTfX

— Jack Appleby (@JuiceboxCA) March 29, 2018
********************
Apple announces new privacy changes ahead of GDPR
Apple is rolling out new privacy information features and an icon that will appear on devices to show you if your data is being used by applications.
Tech giant Apple's privacy policies and rules are already aligned with the forthcoming General Data Protection Regulation (GDPR) that becomes law on 25 May across the EU.
"We are for privacy. Your information is yours and you should keep it." – TIM COOK
Source: Gadgets360
The privacy screens will make it easier to understand how and when Apple uses customers' data when they sign in or turn on new features.
The new privacy logo of two people interacting will appear on the device's screen to indicate that data, such as location information for Maps, is being used at any given time.
The software update – which was rolled out on March 29th is accompanied by a major update to Apple's website, which will also explain the changes.
********************
Instagram allows active links to other bios and hashtags in bios 
Instagram's adding some new link options within your profile bio, which will provide new ways to connect your audience to relevant hashtags, or to refer to other users, increasing exposure potential within the app.
Source: SocialMediaToday
You'll now be able to add clickable hashtags and/or links to other Instagram users within your bio details.
On its blog Instagram says:
"With hashtag and profile links in your bio, you can express yourself and your interests right in your profile. Whether you're a #guitarlover, into #pencilsketching or have a #makeuptutorial account, now you can link to any hashtag or profile you want."
Interview with Jennifer Baker
In this episode, I interview Brussels-based Irish journalist, Jennifer Baker.
Jennifer specialises in EU policy and legislation in the technology sector.
She was named by Onalytica as one of the world's Top 100 Influencers on Data Security 2016
She is a member of the editorial advisory board of the Journal of Data Protection and Privacy – an academic publication that aims to be the gold standard in data protection, and is correspondent for the Association of Privacy Professionals (IAPP) publications The Privacy Advisor and the Daily Dashboard.
She was a presenter at the Global Privacy Summit in Washington, D.C. in April 2016 on a panel with Chair of the EU Article 29 Working Party, Isabelle Falque Pierrotin, and US Federal Trade Commission Chairwoman, Edith Ramirez.
In November 2017, Jennifer was named by Politico as one of the Top 20 Women Shaping Brussels 2017.
@tweetsbyJSB chats to Brussels-based Irish journalist @BrusselsGeek about GDPR and what the Brussels bubble is saying. | #JSBTalksDigital #Podcast
Click To Tweet
Listen to my interview with Jennifer:
My favourite quote from our chat:
Shout-Outs: Three useful privacy tools you might not have heard of
In this part of the show I give shoutouts to brands, organisations or individuals whose work online is remarkable and worth talking about.
In this episode, I share three privacy enhancing tools.
1. Telegram
Telegram is an encrypted messaging service boasting 200,000,000 users.
The app can be used on iOS, Android, Windows Phone, PC, Mac and Linux.
It's core features include:
Messages are heavily encrypted and can self-destruct
Let's you access your messages from multiple devices
Delivers messages faster than any other application
Servers are spread worldwide for security and speed
Is free forever, no ads, no subscription fees
Keeps your messages safe from hacker attacks
Has no limits on the size of your media and chats 
******************
2. Tor Browser
Tor Browser is probably the best-known anonymous browsing tool out there, and it is described as a 'censorship circumvention tool'.
Tor Browser has a vast following in the online privacy and security communities. It works by bouncing your communication through numerous encrypted node on the internet, making it impossible to determine your location or other identifying information.
******************
 3. Hotspot Shield 
Protect your identity by hiding your IP address from prying eyes with Hotspot Shield. It's available for free or a paid-for version that offer unlimited bandwidth.
Hotspot Shield hides your IP address and provides encrypted traffic tunnelling (ideal for use on public Wi-Fi networks) to improve security and ensure privacy.
You may not want to use Hotspot Shield at all time. For instance, you may only be interested in using it to access certain sites that are blocked in your country.
In this case you can create shortcuts to individual sites in the Hotspot Shield window, which will enable protection before launching the sites. Protection can also be toggled on an off with a single click.
Three useful privacy tools you might not have heard of | #JSBTalksDigital #Podcast #GDPR
Click To Tweet
Ask JSB
In this part of the show I bring the voice of my listeners onto the podcast.
This week's question comes from Janet who attended one my recent digital marketing masterclass.
She wants to know if we need to re-subscribe those on our email list.
My answer:
GDPR does not only apply to signups that happen after May 25th, it applies to all existing EU subscribers on your email list. If your existing subscribers have given you consent in a way that's already compliant with GDPR—and if you kept record of those consents—there's no need for you to re-collect consent from those subscribers. If your existing records don't meet GDPR requirements, however, you have to take action.
Audit your existing email list.
Figure out who on your email list already provided GDPR-compliant consent, and ensure that you have a clear record of those consents.
Implement a re-permission program
If for any of your contacts you don't have GDPR-proof consent—or if you are unsure about whether or not their consent is compliant—you'll have to run a re-permission campaign to refresh that consent, or remove the subscriber from your mailing list.
Tune in to the podcast to listen to my answer to Janet's question:
Don't forget if you have a burning social media or digital marketing question, simply click on digitaltraininginstitute.ie/askjsb and leave me a voicemail. You can also send me your question to any of our social networks.
JSB's Column: The big privacy debate
In today's JSB's column, I discuss privacy. In recent weeks, it's been the big topic on everyone's mind.
The out-cry from Facebook and Cambridge Analytica in recent weeks has put the spotlight back on privacy. In fact, I would argue that privacy and trust are the big currencies in the online world right now and will be for some time to come.
Meanwhile, in the US, visa applicants are to be asked for social media history before being approved entry to the country.
The federal government is proposing to collect social media identities from nearly everyone who seeks entry into the United States, according to a State Department filing last week.
Reuters is reporting, that the proposal, if approved by the Office of Management and Budget (OMB), would require most immigrant and non-immigrant visa applicants to list all social media identities they have used in the past five years.
The information will be used to vet and identify them, according to the proposals, which would affect about 14.7 million people annually.
In a blog post this week, Facebook declared: "It's Time to Make Our Privacy Tools Easier to Find."
Making Data Settings and Tools Easier to Find
Facebook has redesigned their entire settings menu on mobile devices from top to bottom to make things easier to find. Instead of having settings spread across nearly 20 different screens, they're now accessible from a single place.
Make your account more secure: You can add more layers of protection to your account, like two-factor authentication. If you turn this on and someone tries to log into your account from a device we don't recognize, you'll be asked to confirm whether it was you.
Control your personal information: You can review what you've shared and delete it if you want to. This includes posts you've shared or reacted to, friend requests you've sent, and things you've searched for on Facebook.
Control the ads you see: You can manage the information we use to show you ads. Ad preferences explains how ads work and the options you have.
Manage who sees your posts and profile information: You own what you share on Facebook, and you can manage things like who sees your posts and the information you choose to include on your profile.
Facebook is introducing Access Your Information – a secure way for people to access and manage their information, such as posts, reactions, comments, and things you've searched for. You can go here to delete anything from your timeline or profile that you no longer want on Facebook.
It's also going to be easier to download the data you've shared with Facebook. You can download a secure copy and even move it to another service. This includes photos you've uploaded, contacts you've added to your account, posts on your timeline, and more.
Facebook says:
"It's also our responsibility to tell you how we collect and use your data in language that's detailed, but also easy to understand. In the coming weeks, we'll be proposing updates to Facebook's terms of service that include our commitments to people. We'll also update our data policy to better spell out what data we collect and how we use it. These updates are about transparency – not about gaining new rights to collect, use, or share data."
If you want help to review your privacy strategy, then get in touch. Simply email joanne@digitaltraining.ie.
LISTEN: The big privacy debate | #JSBTalksDigital #Podcast #GDPR
Click To Tweet
Social Media Tool of the Week: Datally
The social media tool that saved my working week this week is Datally by Google.
Datally helps you save up to 30% of your mobile data so that you don't go over your monthly limit again! It's also useful for users in emerging markets where the Wi-Fi connection is poor.
Saving mobile data is easy with Datally, a smart new app by Google. It's a mobile data manager that will help you monitor, save, and gain control of your data. Through tracking and controlling app data usage, you save more data and get the most out of your phone.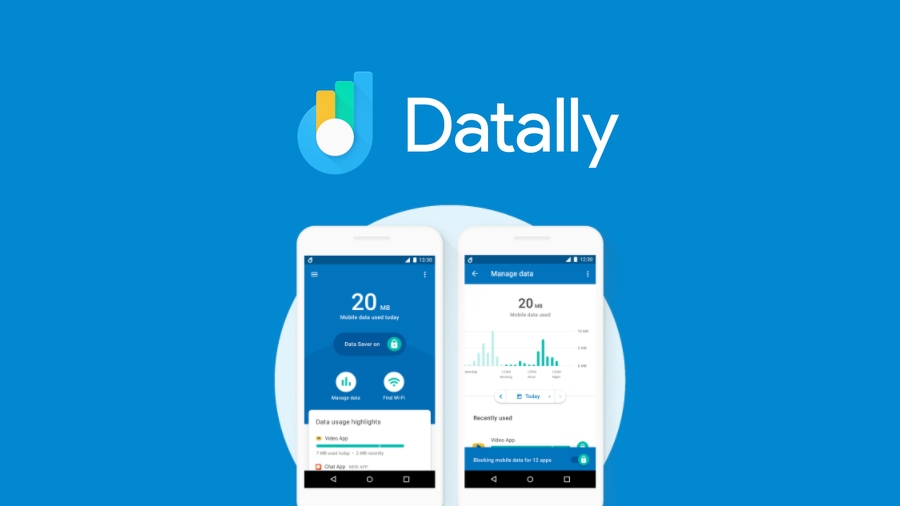 Take Control
Learn about the best ways to gain control of your data usage.
DATA SAVER – Save up to 30% of mobile data* through controlling data usage on an app-by-app. Control and limits data on specific apps while still enjoying the apps you want
DATA SAVER BUBBLE – Front and center controls allow you to see real-time app data usage, and block an app's data usage if things get out of control
Understand your Usage
Easily track your data and understand which apps are using the most.
DATA USAGE METRICS – Learn more about your data usage, including usage history, trends over time, and per-app usage
PERSONALIZED RECOMMENDATIONS – See usage highlights, prompts to rate Wi-Fi networks, and reminders to turn on your data saver
Save More Data
You can also get more data by find nearby Wi-Fi to watch more videos, browse more pictures, and download more files.
WI-FI FINDER – Our Wi-Fi finder helps you discover great Wi-Fi networks nearby with details like distance. Before connecting, you can see how other Datally users have rated the Wi-Fi network, and you can also rate Wi-Fi networks that you've connected to
Upcoming Features
But that's not all! We've got new features coming, including those that are currently available for limited testing in select markets:
Balance checking and balance expiration reminders
Proactive data usage warnings and controls
Permissions
Datally requests certain permissions to help you get the most out of your mobile data, including:
Phone – Used to help you monitor your phone's mobile data usage. Datally doesn't make or receive phone calls on your behalf.
Location – Used to show you high-quality Wi-Fi networks nearby, and directions to get there.
SMS – In select countries, this enables you to check your mobile data balance with your carrier, and to get smarter recommendations on how to save mobile data.
VPN – Datally sets up a local Virtual Private Network (VPN) service on your device for you to help block unwanted mobile data usage – it doesn't send any of your traffic through Google's servers. The Datally VPN is only on your phone and doesn't redirect your Internet traffic to any other servers or locations.
Find out more at https://datally.google.com
I love feedback
I'd love to know what you think about this episode. So please get in touch by commenting below or tweet me @tweetsbyJSB or send me a snap to @jsbsnaps.
Listen: JSB Talks Digital Episode #93
I would like to thank Eoghan Murphy aka The Galway Gamer for producing my podcast series and to Flirt FM on the campus of NUI, Galway where I am based for the use of their studio.