8 Snapchat Content Ideas That Your Fans Will Love
This article was originally published on Social Media Examiner as part of my regular contributions.
Do you want to use Snapchat?
Are you struggling to come up with great Snapchat content ideas?
In this article, you'll discover eight ways to create Snapchat content that brings your account to life.
Snapchat content ideas
#1: Do a "10 Snap Questions" Interview
For this content hack, interview people one 10-second snap at a time. The "10 snap questions" format will help ensure your friends stay on board until the end.
Here's how it works:
Set your snaps to 10 seconds. Be sure to take a little time to ensure the lighting and sound are right. The interviewee may have to sit close to you to speak directly into the microphone of your smartphone, tablet, or desktop computer.
In an opening snap, introduce your interviewee. Put each question as text on a snap of its own. Make sure your interviewee is on-screen when answering your questions.Add stickers to snaps to reflect the question and answer and show your personality.
Snapchat content creator Danny Berk frequently uses the interview format. For greater impact, he uses a branded microphone with his snapcode.
Snap at the end of the interview to thank your interviewee and share that person's snapcode.
You can use the Snapchat interview as a promo to link to a longer interview on YouTube or your website. For example, snap a call to action ("To find out more, log onto my blog/YouTube channel") and share the link.
#2: Arrange a Takeover
A takeover is when you give your Snapchat account to an influencer to run for a set period of time. It can help you gain access to a new audience.
The takeover should have a purpose, such as a product launch or promotion, event awareness, company announcements and news, or to showcase a collaboration. It can last for the duration of an event, for 24 hours, or for a specific time period to tie in with a campaign.
For example, lifestyle website PopSugar features weekly takeovers called Hannahgram, hosted by Hannah Bronfman. She tries out new beauty products and exercise regimens.
To run a successful takeover, make sure you choose the right takeover host. This person should have a large Snapchat and/or social media following, have an interest or connection to your industry, or be an influencer in a niche area for which you want increased exposure.
At least 24 hours before the takeover starts, make sure the person hosting the takeover tells his or her Snapchat friends to add your Snapchat account. Also ask the takeover host not to post on his or her Snapchat during the takeover period. This will entice that person's followers to add you.
#3: Give an Exclusive Look
One of the hottest trends in social media is personalization, and Snapchat content is extremely personal. Showing behind-the-scenes content is an effective way to preview major events or milestones, as it creates buzz and raises awareness. The content you share should be exclusive to your Snapchat.
Putting the behind-the-scenes feature in context is important, so always introduce it with a video. You can add value by creating a story sequence with multiple snaps. Talk to people on the team behind the event or key influencers to get their insights. You want to take your followers on a journey, so walk-and-talk is a good tactic.
Taco Bell has a feature on their Snapchat called Meetups at The Bell, where they invite high-profile people to their restaurants. The feature engages customers and prospective customers and tells a story about their tacos without directly selling them to their audience.
Comedy star Mario Lopez, best known in the 1980s as AC Slater from Saved By The Bell, took part in this feature and made his very own taco.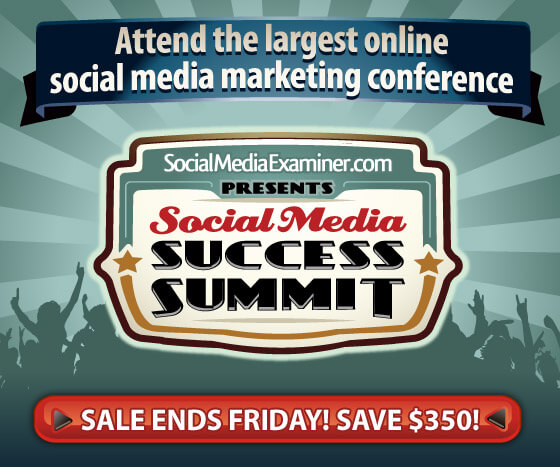 #4: Do a Big Reveal
Unboxing is a content hack mostly used by bloggers or influencers who are frequently asked to try out new products. On Snapchat, you could unbox a gift, unveil your new book cover, introduce your latest product line, preview a blog post, or perform a new track from your album. The reveal gives your friends an up-close exclusive from your business.
For example, singer/songwriter Ariana Grande recorded 10-second snap videos of songs from her new album. Radio stations and news websites then played and published these previews. The buzz got media outlets talking about her new album, giving Ariana invaluable pre-launch media coverage.
#5: Share Tips
A great way to showcase your industry knowledge is to share free tips. This works well on Snapchat as users "tap for tips."
Here's how it works: Tell your followers you're going to give out tips. Let them know how many tips you're giving and ask them to tap to get the first or next tip. Thensend them to your website or blog for extended tips on that topic.
Social influencer Sue B Zimmerman gives daily Instagram tips on her Snapchat, which keeps her followers returning daily. She always gives plenty of notice when sharing tips.
#6: Create a Geofilter for Your Event
If you're hosting an event, consider creating a custom geofilter that attendees can use. Keep in mind that the geotargeting area of your geofilter must be between 20,000 and 5 million square feet. Also, your on-demand geofilter cannot be active for more than 30 days.
#7: Hold a Snap Q&A
The chat feature in Snapchat allows your followers to speak to you directly. You can use this feature to set up a weekly snap Q&A session with your community. Run it on the same day and at the same time so your audience will know when to expect it.
Make sure you change your Snapchat settings for Who Can Contact Me to Everyone for a set period of time to allow for questions. Don't forget to change the settings back when you're finished to avoid being overloaded with spam.
You'll want to review questions and prepare your answers ahead of time. During the Q&A, be sure to acknowledge those who asked the questions.
Snapchat influencer Carlos Gil invites his Snapchat friends to ask him questions. This increases engagement while generating valuable brand feedback.
#8: Do Cross-Platform Promotions
Cross-platform promotion has always been a social marketing tactic. However, moving friends from Snapchat to other social networks (and vice versa) requires a thoughtful approach.
If you want to cross-promote your business, product, or service from Snapchat to other platforms, be precise with your call to action. Share how-to text, photos, and video snaps of the steps people should take. Give them reasons for or benefits of taking that action.
Use the ghost sticker on videos and photos to indicate the content originated on Snapchat. Show them what they'll experience in a video. And don't forget to say thank you.
Brian Fanzo is a live broadcaster and influencer who is active on multiple social networks. He frequently uses Snapchat to cross-promote to other channels. In this example, Brian uses the real-time element of Snapchat to drive followers to his simultaneous Twitter chat and live podcast.
Expert Tip: Repurpose your Snapchat stories by sharing them on other channelssuch as your blog, Instagram, Facebook, or Twitter. This helps you get more friends on Snapchat because a wider audience will see your content.
Conclusion
Snapchat is the rising star of social media with 10 billion video views per day, 9,000 photos shared every second, and 200 million active monthly users. It also boasts the second-highest engagement rates after Facebook, so it's fair to say Snapchat has gone mainstream.
But sometimes, finding something interesting to say on Snapchat can be a bit of a challenge. Using these hacks can help you find a little inspiration.
Remember, as an ephemeral messaging app, Snapchat gives you the opportunity to express yourself in ways that you might not be able to on other social networks, because the content disappears in 10 seconds or 24 hours.
You might also want to read 'How to use Snapchat Memories' a great new feature from Snapchat to combine old and new, real-time and time gone passed.